The recent debt ceiling deal included a suite of "permitting reforms" advocated by Sen. Joe Manchin, but which are unlikely to eliminate the true roadblocks to the renewable energy transition.
On September 13, 2023, the Roosevelt Institute hosted a discussion on our recent report, A Progressive Take on Permitting Reform: Principles and Policies to Unleash a Faster, More Equitable Green Transition, by Johanna Bozuwa and Dustin Mulvaney, who explain the many obstacles facing the transition and contextualize various definitions of permitting reform. They provide a principle-driven policy toolkit to address these hurdles, including progressive reforms to permitting processes, as well as policy aims that go beyond the role of permitting.
As the political feasibility of federal legislation toward these aims remains uncertain, Roosevelt invited the authors, along with Sonal Jessel and Howard Crystal, where they discussed how the policies outlined in the brief can move forward through executive action and at the state level.
The PowerPoint presentation shared during the discussion can be found here.
Johanna Bozuwa
Executive Director of the Climate and
Community Project
Johanna Bozuwa is the executive director of the Climate and Community Project. Her research focuses on extraction and fossil fuels, energy justice and democracy, and the political economy of transitions.
Dustin Mulvaney
Professor of Environmental Studies at San José
State University
Dustin Mulvaney is a professor in the environmental studies department at San José State University and member of the Climate and Community Project. His research focuses on the social and environmental dimensions of commodity chains and production systems, particularly on emerging technologies and environmental change.
Sonal Jessel
Director of Policy at WE ACT for
Environmental Justice
Sonal Jessel (she/her) is the Director of Policy at WE ACT for Environmental Justice. She leads the New York policy team and is responsible for advancing the organization's policy agenda at the local, state, and national levels, in addition to leading the Northern Manhattan Climate Action (NMCA) Plan. Sonal works with local, city, and state leaders to advance policy changes that improve environmental health and advances a just transition. She is appointed to the New York State Climate Justice Working Group.
Howard Crystal
Energy Justice Program Legal Director, Senior Attorney at the Center for
Biological Diversity
Howard Crystal is the Legal Director of the Center for Biological Diversity's Energy Justice Program, where he works to advance the clean and democratic energy future urgently needed to protect wildlife, communities and the climate.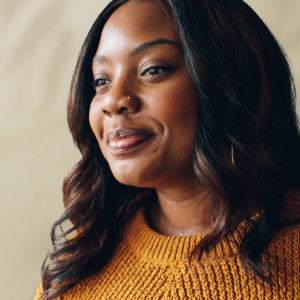 Rhiana Gunn-Wright
Director, Climate Policy at the
Roosevelt Institute
Rhiana Gunn-Wright is the director of the Climate Policy program at Roosevelt, where she conducts research on the power of government to equitably decarbonize and democratize our economy.