Our economy is undergoing profound structural changes, from dealing with pandemic-wracked supply chain shocks, to ushering in a clean energy transition, to addressing structural inequalities in communities and labor markets. With the Inflation Reduction Act, CHIPS and Science Act, and Infrastructure Investment and Jobs Act, the Biden administration embraced industrial policy as a means of managing these changes. The administration is now on strong ground implementing these laws with an eye toward the complementary macroeconomic, climate, trade, labor, inclusion, and competition policies that can help ensure this new industrial policy is successful.
In our report Industrial Policy Synergies: Reflections from Biden Administration Alumni we asked recently departed officials to reflect on the lessons learned from confronting these economic challenges during the first two years of the Biden administration, and what the road ahead looks like for an "all-of-government" approach to industrial strategy.
Welcome and
Opening Remarks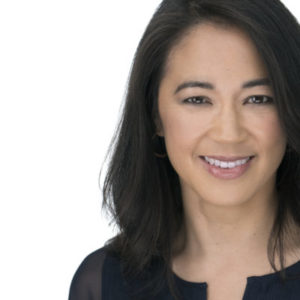 Felicia Wong
President & CEO,
Roosevelt Insitute
As the President and CEO of the Roosevelt Institute, Felicia Wong directs the organization's mission, vision, and strategy in pursuit of a high-care, low-carbon economy that works for all. She was the US representative on the G7 Economic Resilience Panel in 2021 and served on the Biden-Harris administration transition advisory board.
Sameera Fazili
FORMER DEPUTY DIRECTOR AT THE NATIONAL
ECONOMIC COUNCIL
Sameera Fazili is a fellow at the Roosevelt Institute, where she conducts research on supply chains, place-based economic strategies, and industrial policy. She was previously the deputy director of the National Economic Council for the Biden administration, where her portfolio included managing the administration's response to supply chain crises in industries as varied as microelectronics, shipping, baby formula, and clean energy. Fazili previously worked at the Federal Reserve Bank of Atlanta and in the NEC and Treasury Department in the Obama administration. She received her law degree from Yale Law School and her BA in social studies from Harvard College.
Jane Flegal
Former Senior Director for Industrial Emissions at the White House Office of Domestic Climate Policy and the Council on
Environmental Quality
Jane Flegal currently works on the climate team at Stripe helping scale permanent and responsible carbon removal. Prior to Stripe, she served as senior director for industrial emissions at the White House Office of Domestic Climate Policy and the Council on Environmental Quality. Dr. Flegal was previously a program officer at the William and Flora Hewlett Foundation and the Bernard and Anne Spitzer Charitable Trust. She holds a doctorate in environmental science, policy, and management from the University of California at Berkeley and a bachelor's degree in environmental studies and politics from Mount Holyoke College.
Jennifer Harris
Former Special Assistant to the President and Senior Director of International Economics at the National
Security Council
Jennifer Harris served as the special assistant to the president and senior director of international economics at the White House under President Biden. Prior to joining the White House, she was the director of economy and society at the William and Flora Hewlett Foundation, a Roosevelt Institute fellow, and a senior fellow at both the Brookings Institution and Council on Foreign Relations. In the Bush and Obama administrations, Harris served as a member of the Department of State's Policy Planning Staff. She holds a bachelor's from Wake Forest University, master's from Oxford University, and JD from Yale Law School.
K. Sabeel Rahman
Former Senior Counselor and Associate Administrator in the Office of Information and Regulatory Affairs in the Office of Management
and Budget
K. Sabeel Rahman is associate professor of law at Brooklyn Law School, where his research focuses on the themes of democracy, economic inequality, exclusion, and power. From 2021 to 2023, he served in the Biden administration in the Office of Information and Regulatory Affairs in the Office of Management and Budget as senior counselor and associate administrator (delegated the duties of the administrator). Dr. Rahman also served as president of the think tank Demos and as a fellow at the Roosevelt Institute. He received his bachelor's, JD, and PhD from Harvard University and a master's from the University of Oxford, where he was a Rhodes Scholar.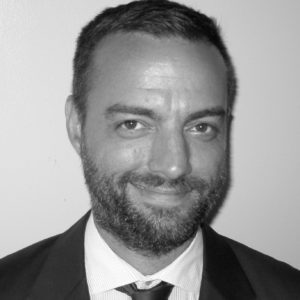 Todd N. Tucker (Moderator)
Director of Industrial Policy and Trade,
Roosevelt Institute
Todd N. Tucker is a political scientist and Director of Industrial Policy and Trade at the Roosevelt Institute, where he helps lead research on global governance, democracy, and the administrative state.
A recognized expert on trade and political economy, Dr. Tucker has testified before legislatures and expert committees around the world. His writing has been featured in Politico, Time Magazine, Democracy Journal, the Financial Times, and the Washington Post.